The natural beauty, comfortable accommodation and friendly service of King Parrot combine to provide the ultimate destination for your wedding.
King Parrot has been the choice of many couples as their wedding venue with exclusive use of the six cottages and campground on 200 acres of pristine Otway land. The land is mainly forest and looks out over the Pennyroyal Valley. There is abundant wildlife and bushwalks throughout the property to waterfalls and the National Park.
It is ideal for couples who seek the freedom to organise their own unique wedding and spend quality time to celebrate with their family and friends.
The lodge and hall complex can accommodate up to 80 people for a seated wedding reception, or more guests for a non-seated function. There is a large space outside the hall to erect a marquee for larger weddings if needed, with a maximum of 120 guests. There are many beautiful places on the property for the marriage ceremony, grassy slopes with magnificent views or a rainforest setting. Your families and friends can stay in the six cottages and camp in our rainforest campground. We can accommodate up to 60 guests and there is also other accommodation nearby. This unique venue offers an intimate, unforgettable experience for your special day in a quiet and secluded resort.
The wedding can be performed anywhere on the property as you will have exclusive use of the entire 200 acres. You may prefer to have a gorgeous view of the Pennyroyal Valley as your backdrop or a more intimate forest wedding beside the creek surrounded by majestic trees and singing birds. Alternatively you can have an indoor wedding in the hall/lodge complex.
Inspections welcome by appointment.
Please note: To have a wedding at King Parrot there is a requirement that you book the whole property exclusively for a minimum of 2 nights, T&C's apply.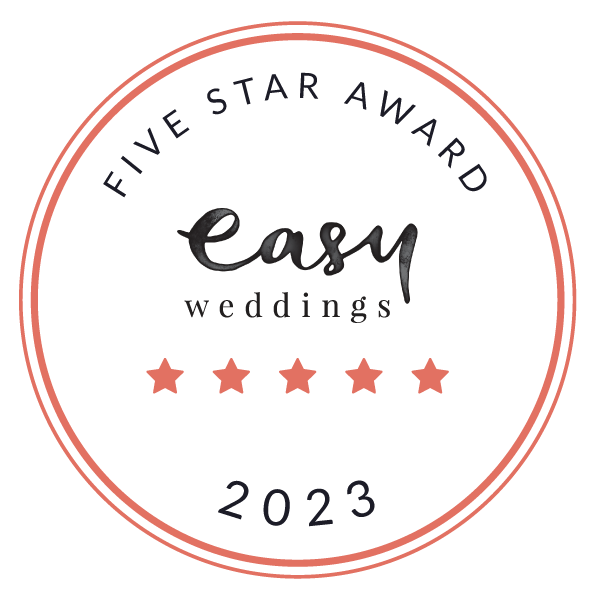 195 Dunse Track
Pennyroyal VIC 3235
Australia
Noise Policy
At King Parrot Cottages and Event Centre we are bound by regulations around excessive noise as determined by the Environment Protection Authority of Victoria.
Our council endorsed OMP requires that amplified music is permitted inside the hall only. Amplified music is not allowed outdoors at any time. All music must cease by 11.00pm.
King Parrot Cottages and Event Centre's policy is to have a minimal environmental impact so that others may enjoy the peace and beauty of Pennyroyal Valley. Management of King Parrot reserves the right to control the level of all noise created on the property at all times.
Those designated with the role of conducting music during events are to have prior consultation with Management.
Reviews
We have recently had our wedding at king parrot cottages and we were blown away with everything. From great communication throughout all the Covid rescheduling right up to the day. Ryan went above and beyond on the day transporting guests around the property and making sure everything was running smoothly. The stunning property itself is and the beautiful cottages were more than we could have hoped for. We cannot wait to come back to king parrot. It's a very special place and Nicole and Ryan do it great justice.
– Mel and Shane
My (now) Husband and I held our wedding at King Parrot Cottages in April '22. The property is stunning and well maintained. The campground 'down the hill' set the scene for our magical forest wedding amongst the tree ferns, lush grass and towering eucalypts. Their deck overlooking the valley was perfect for our reception. All our guests stayed on site in the cosy cottages (or glamping tents we hired, if that's your thing!), which meant we could hang out, enjoy food and drink, explore the walking tracks in the days before and after the ceremony.
Robyn was very helpful with correspondence throughout the lockdowns and after an ownership handover, Nicole took good care of us! We were able to do a number of site visits to make sure we could plan every detail to perfection. They were clear and answered all our questions regarding postponement due to lockdowns. They were generous with allowing us to store furniture items on site in the lead up to the completely DIY mid-week wedding.
The wedding and our entire stay was nothing short of perfect!! We had the wedding of our dreams at this venue, and we'll be back anytime we need a blissful getaway. The photos should speak for themselves 🙂
– Caitlin and Michael
What an absolutely incredible venue for our wedding. When we first checked out KP for a potential wedding venue we knew instantly we would have it here. It was the perfect balance between rainforest and farm, whist also having a touch of luxury with the great layout of the beautiful lodges and rooms. These all felt welcoming, cosy and super clean.
The ceremony area, a natural amphitheatre under the rainforest canopy is magical and we were able to conduct our entire ceremony with the use of a microphone and small Bluetooth speaker for our songs. We had the occasional welcomed interruption of parrots in the trees above.
The hall and it's outlook are incredible and easy to style it your own way with great resources available including tables, chairs, crockery and decorations.
The staff including owners Nicole and Ryan and their dog Frankie and the care takers Maggie and Kal were all relaxed, accommodating and very helpful throughout the whole weekend. They enabled us to have the most perfect wedding done our way without stress. The beautiful horses, donkeys and alpacas added to the fun weekend too.
– Amber and Pat
King Parrot is a stunning Venue. The first time my now husband took me to view the venue we just knew it was going to be a magical place to get married! It felt secluded and tucked away without being tricky to find. Surrounded by bush, rolling hills, kookaburra song – it's the superb backdrop! Nicole and Ryan were incredibly accommodating and caring to support us with everything we needed to make the day ours – which was no easy feat when we were hoping for an outdoor ceremony in the middle of winter! The commercial kitchen, numerous commercial fridges, bar space and store room offered us everything we need for our event. We were able to book the lodge, hall and all the cottages to have the place entirely to ourselves! It was wonderful to have all our guest staying at the venue with us and to have our ceremony and reception in one place. All our guests were so comfortable – every one of the cottages is beautifully and cosily equipped. Even our little dog was welcomed! And of course it was the perfect place for our beautiful wedding photos! We treasured our time there and hope to get back to celebrate our anniversary.
– Erica
King parrot is an exceptionally beautiful and well maintained venue, with its sweeping view across the valley, to the densely magical forests. The variety of landscapes are endless. They provided the perfect backdrop for our autumn wedding. It also allowed our family and friends a weekend of exploring mother natures gifts. King parrot is unlike most venues, in more than just one way. When we booked for our wedding, we were booking over 200 acres of land including the 6 lodges for friends and family to stay the entire weekend to enjoy the festivities and time spent together. The hall & main lodge made the perfect canvas for our creative DIY wedding ideas to come to life. And the best part of all was the diverse range of cute farm animals on the property. King Parrots owners (Nicole & Ryan) provided the most amazing assistance throughout our whole wedding process.
– Gabrielle